Retreat
of Silence
Take a break to connect deeply with yourself in communion with nature.
Fee for the retreat depends on the times and duration of the retreat.
The accommodation and meals are not included and must be paid directly to the owners of the venue where the retreat is held.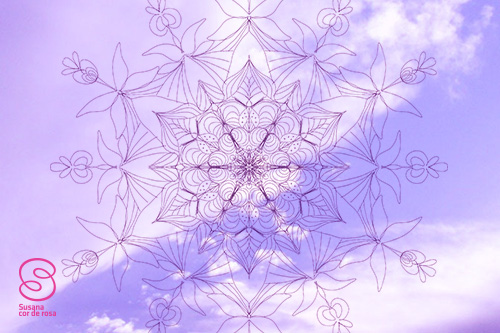 Internally feeling alive, being present, breathing, releasing, focusing, meditating, becoming peaceful and experiencing states of happiness.
In silence you can hear yourself, and know who you are and what your purpose in life is, revitalizing yourself and walking powerfully in the world.
Give yourself this gift from the heart and soul and feel connected and united.
Silence is a highly receptive and creative state where each human being intervenes in life with a unique quality and at the same time in the Cosmos.
Participate and raise your energy and feel the fullness inside you.
Over 3 or 5 days you will be able to go deep inside yourself, connect with your essence, walk in nature, swim, see the stars, listen to your inner music, be guided, meditate and share with a group a unique transformation experience, in silence.
"I enrolled in this retreat on an impulse. I did not know Susana, and saw the publicity in the Facebook page of the Magazine Progredir.
The main goal was to leave the environment I was in, and go to a space and a time where I could calm down and get rid of the anxiety that I had been feeling for some days now.
I did not know anyone, but from the first moment I felt very welcomed and cherished. The venue where the retreat was held was fantastic, and the contact with the nature was one of the highlights of this retreat. The walks, the moments of contemplation, both alone and in group, will be in my memory forever.
The meditations were different from those I was used to, which was good to learn new perspectives and work on my personal development with more tools at my disposal.
The retreat fulfilled my expectations, and I am happy that the universe has placed it in my path at this particular time!
I would like to thank Susana for the dedication and the love she bring to everything she does! That is, without doubt, what makes all the difference!"
Catarina Soares, Sales
REGISTRATION
To register please call (+351) 929 015 310 or fill out this form.
After registration at the workshop please proceed with payment.