Workshop de
Cura Quântica Unificada I
Todo o poder de cura, de alinhamento e realização dos seus objetivos já está pronto para emergir. Deixe-o fluir através de si e viva uma vida abundante e sã.
Workshop in Portugal: 192€
Workshop outside Portugal: 292€
(you can pay in 2 installment if requested)
Schedule: Saturday 9:30 to 20:30. Sunday 9:30 to 19:30 approximately.
IMPORTANT NOTE: Fee is €220 for 8 and 9 of June, Aalst, Brussels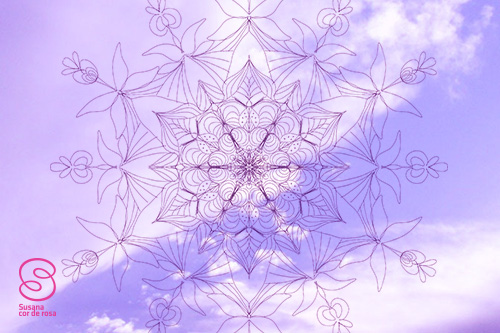 Neste workshop vai entender os fundamentos da Cura Quântica Unificada, saber como curar-se profundamente e de forma rápida, harmonizando corpo, mente, emoções e espírito. Vai também entender como constrói a realidade e como se transformar a si e à sua vida, de dentro para fora. A Cura Quântica Unificada tem resultados comprovados, e vai resolver as suas questões de saúde, aumentar a sua autoconfiança e vontade de viver, solucionar questões profissionais e de relacionamento e criar prosperidade e felicidade. Você vai agarrar o leme da sua vida e ser guiado ao mais alto nível. Uma das coisas mais incríveis da Cura Quântica Unificada é que você se torna uma presença curativa na sua vida e no mundo, ajudando os outros e o planeta também.
Serão 2 dias de workshop
A componente teórica, científica e prática estão interligadas e realizamos meditações, sintonizações, ativações e os mais variados exercícios de cura e outros que possibilitam aos participantes durante todo o fim de semana e após o workshop estarem bem. Vai viver uma experiência revigorante e inesquecível a cada momento do workshop, participando nele.
The general features of the program are:
The principles of unified quantum healing, the notions about what is energy, the quanta, the information, the energy field, the dimensions, the space – time, amongst others.
We approach the human being as a creative consciousness and what it means, how the energy of the whole life works and the fundamental interdependence between all things and also what instruments each one has and how to use them in everyday life. .
We explore the brain, the emotions, the usual and altered states of consciousness, the human behaviour and how to increase, focus and drive energy, achieving the results.
The concepts about the human energy field, the aura, its layers, the 9 chakras and what their functions are and the connection between science and spirituality in this field is explained.
The participants also learn, individually, to work with the energy and information, doing self-healing, healing with other people and planetary healing.
Individual and group tuning, is done, in a way to experience the differences and potentialities of each energy.
People live healing experiences with sophisticated techniques and achieving profound results.
The theoretical and practical components are interlinked and we carried out meditations, attunements and the most varied exercises of healing and others, enabling participants to be well throughout the weekend and after the workshop.
Some possibilities to experience
Heal health issues
Solve old issues
Release a habit;
Decide what you want to be, do, have
Understand how powerful and capable you are;
Be and being energetically focused
Experiment joy, vitality, will to live
Feeling love and self-esteem
Feeling fulfilled and guided at the highest level
Knowing how to use reason and intuition
Improving the decision making capacity and leadership
Knowing and feeling that you are unique and supported by the entire universe.
Porque todo o processo de cura é natural, está interligado e emerge através de si, você vai sentir-se alinhado energeticamente, viver estados de consciência mais profundos e clareza interior que resultam em saúde, confiança, paz, amor e libertação. A Cura Quântica Unificada trabalha intensamente todos os sistemas de energia desde o físico, o mental, o emocional e o espiritual de forma integrada, trazendo ordem, fluxo e vivacidade que cura o seu corpo e renova o seu ser; a vitalidade, a sabedoria, a clareza, e a intuição vão estar disponíveis em todas as áreas da sua vida desde o trabalho, família, amor, lazeres, educação, dinheiro e também na realização da sua missão de vida, ligação espiritual, e insights profundos. Os resultados acontecem rapidamente.
https://www.facebook.com/Susanacorderosa/
https://www.facebook.com/susanacorderosaworldwide/
It was tremendous to hear other people report they had healed health issues. I took sleeping pills since the age of 3. I decided there and then, that I wanted to sleep without pills. I just knew this was possible and accepted. Happily I participated in the exercises of the workshop and on Saturday, I already slept well all night, without pills. I got a new name. Luisa who sleeps well. It is fantastic my life changed radically and for the better since this experience that is the Unified Quantum Healing.
Luísa Salvador, Pharmacy Assistant
I did the Workshop Unified Quantum Healing with great curiosity and willing to change some aspects of my health. As a university teacher, besides having many responsibilities I was very anxious, stuck to the details and situations that just complicated my life. I drank 9 cups of coffee daily, despite wearing glasses my sight was bad and I felt overwhelmed with tasks and was regularly depressed. During the workshop, as I listened to Dr. Susana and did the exercises, things began to change. I stopped drinking coffee, without feeling the withdrawal symptoms, on Sunday I began to see without glasses or contact lenses, and the calmness and energy that I felt and feel are for me unparallel landmarks.
Elvira P., University Professor
REGISTRATION
To register please call (+351) 929 015 310 or fill out this form.
After registration at the workshop please proceed with payment.
Workshop in Portugal
: 192€
Choose one of two methods:
1st option: Buy by bank transfer:
From Portugal use IBAN:
IBAN: PT 50 0033 0000 24480005721 08
From outside of Portugal use:
IBAN: PT 50 0033 0000 24480005721 08
BIC/ SWIFT: BCOMPTPL
Susana Maria dos Santos Costa
Banco Millennium BCP
Praça de S. João 1, R/ch, Loja 4D, 1675-165 Pontinha
2nd option: You can pay by credit card or via paypal
Workshop outside Portugal: 292€
Choose one of two methods:
1st option: Buy by bank transfer:
From Portugal use IBAN:
IBAN: PT 50 0033 0000 24480005721 08
From outside of Portugal use:
IBAN: PT 50 0033 0000 24480005721 08
BIC/ SWIFT: BCOMPTPL
Susana Maria dos Santos Costa
Banco Millennium BCP
Praça de S. João 1, R/ch, Loja 4D, 1675-165 Pontinha
2nd option: You can pay by credit card or via paypal
Aalst, Brussels, 8th & 9th june: 220€
Choose one of two methods:
1st option: Buy by bank transfer:
From Portugal use IBAN:
IBAN: PT 50 0033 0000 24480005721 08
From outside of Portugal use:
IBAN: PT 50 0033 0000 24480005721 08
BIC/ SWIFT: BCOMPTPL
Susana Maria dos Santos Costa
Banco Millennium BCP
Praça de S. João 1, R/ch, Loja 4D, 1675-165 Pontinha
2nd option: You can pay by credit card or via paypal